Building a new custom home is a major investment, not only in terms of money but also time. Heading into this project, you can expect the next year or two to revolve around planning, design and construction.
While the best time to build a custom home is really "when you're ready," there are certain factors that can make the process more efficient and rewarding. Before setting your new construction timeline, it may be helpful to take stock of your personal circumstances, as well as external factors, like weather and interest rates on loans.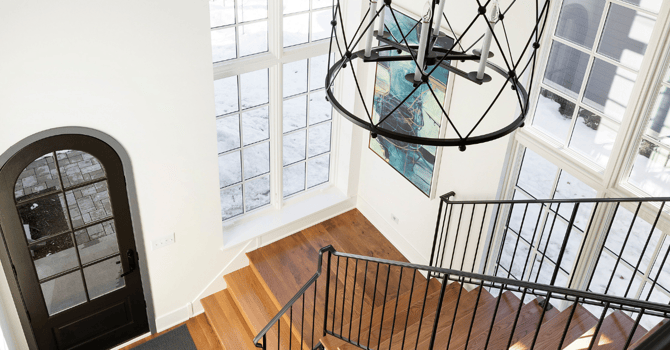 How Long Does It Take to Build a New Home?
The first step to choosing when to build your custom home in the Twin Cities is figuring out approximately how long the project will take. The answer will vary somewhat based on the size and style of the house you're constructing; if you are already confident about what you want or you are still figuring that out; and the proficiency and workload of your custom home builder. Make sure to also factor in time for the search for land to build on!
In general, you should expect to spend about four to six months on the architectural design and pre-construction phases and at least eight months on building. However, you can spend up to 18 months to two years on the project, from start to finish, for a more complex new home build.
The first few weeks of the custom home building timeline are typically spent consulting with your home builder, establishing an approximate budget and developing a construction agreement that you both must sign off on. The next phase of the project involves developing a concrete plan for your new custom home in the West Suburbs, which takes an average of six to nine months from preliminary design through to construction documents.
With drawings in hand, your custom home builder will work on permitting, ordering materials and scheduling your project with subcontractors and trade partners. When it comes to the construction phase, you should allot about eight months to a year for a one-of-a-kind custom home.
Related: How Much Is an Acre of Land Outside Minneapolis?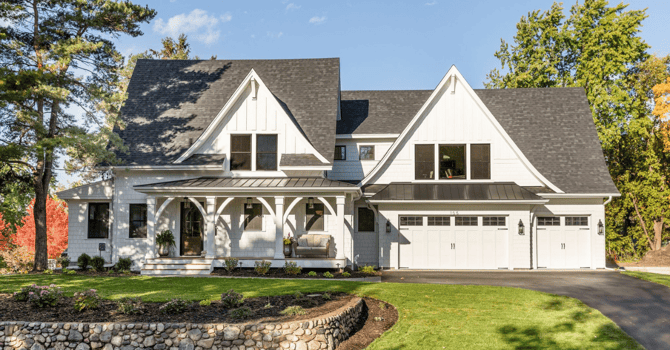 When Should I Build a New Custom Home?
Only you know your financial situation, along with your family's daily routines and how your current living situation is working out for you. All those factors will play into scheduling your new home build. However, different months and seasons of the year bring with them unique advantages and disadvantages as well.
Building in the Spring
Spring is often considered the best time of year to build a house, or "building season," thanks to the warmer weather and longer days. Yet it's not yet sweltering, allowing your construction team to maximize productivity. Because of its popularity, however, you may pay a premium for both labor and materials during March through May. Also, soggy spring conditions can make the land difficult to excavate.
Building in the Summer
Summer presents several of the same advantages as spring. The temperature in the Minneapolis-St. Paul region averages in the high 70s and low 80s from June through August, creating a bit of a muggy, uncomfortable outdoor working environment. The extra humidity also can affect the curing and drying times for certain materials, such as paint and concrete. However, if you already have your foundation, framing and exterior finished, the team can shift focus to interior elements during the summer.
Building in the Fall
Early fall is also not a bad time to start working on your custom home, especially if you can get the exterior completed and move to the interior before the harsh winter months. You should have an easier time finding labor at a reasonable rate in the fall since it's technically in the "off-season." Also, they can devote more time to your project and may have fewer projects they're working on.
Building in the Winter
During the winter, you lose a lot of daylight, which requires shorter work days. Snow and ice make it difficult to do site preparation, such as excavation and laying a foundation. They also pose a safety hazard to your construction team. Some materials aren't as easy to manipulate in the severe cold. For example, asphalt shingles won't adhere as easily if temperatures dip below freezing and your concrete foundation may need a special additive, which increases costs for your project. That being said, winter is the perfect time to start planning and designing your new custom home, giving you plenty of time to get ready for construction later in the year.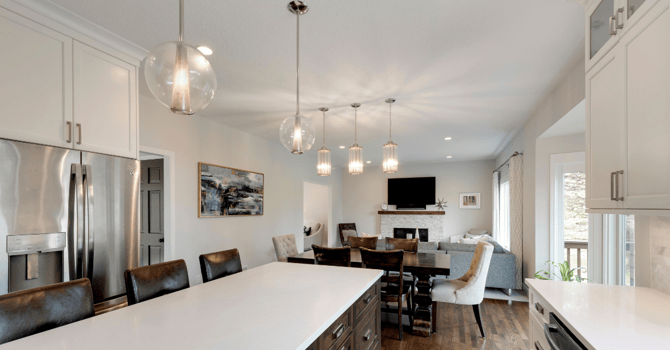 Starting Your Custom Home Build in Minnesota
There are pros and cons to starting a custom home building project during any time of the year in the Twin Cities. With so many variables at play—including how long the project will take to complete and the availability of labor and materials—it's best to consult with a professional contractor about the best option for your unique situation. Our design-build team at Black Dog Homes can help you navigate all the questions going through your mind as you prepare for your project. During your initial consultation, we will take time to listen to your ideas and concerns so you have peace of mind before signing a construction agreement and embarking on this journey with us.
You may also like: 123 Walker Ave - Parade of Homes Winner