As you look forward to the start of your home remodel, no doubt you're beginning to feel excited about how your newly refurbished space will look and the benefits it will provide to you and other members of your household. However, if you're also feeling slightly nervous, intimidated or uncertain, not to worry. Those are also natural parts of the emotional roller coast associated with home remodeling.
Download the Remodeling Pricing Guide
That's because while improving your home in the Twin Cities area is a rewarding process, it is also a significant financial investment that simultaneously requires a substantial amount of your time and energy. Over the course of the next several months, while you're designing and executing upgrades at your house, you can expect to continue experiencing a variety of feelings, thoughts and emotional reactions.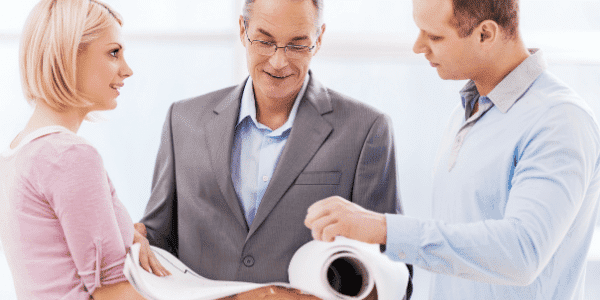 How to Prepare for a Remodel
Remodeling your home in Lake Minnetonka is a major undertaking. Whether you're renovating a kitchen, expanding a bathroom or upgrading the whole house, you will experience both highs and lows, ups and downs, as you navigate the process. That doesn't mean you shouldn't pursue home improvements or that they won't be worthwhile in the end. However, being aware of the potential remodeling roller coaster you'll face enables you to prepare mentally and logistically to manage your stress and expectations.
Here is a closer look at the remodeling process and what to expect each step along the way:
1. Initial Meetings
Typically, your emotions run more positive in the beginning. Discussing your vision with a professional remodeling company and hearing they are capable of helping you achieve your goals is a gratifying experience. From there, you get the pleasure of making selections for your project, including the layout, flooring, cabinetry, fixtures, appliances and color scheme. Meanwhile, your home remains intact and you're not yet experiencing any major disruption to your daily routine.
Facing a plethora of choices during the initial design meetings may be daunting for some homeowners, especially if you're renovating multiple spaces in your house at once. You may also start to feel a bit nervous about costs as you continue developing the plan for your residential upgrade. In general, however, the design phase of a custom home remodel is a time of highs, particularly if you have a design-build remodeler who empowers you by sharing important industry knowledge, suggesting costs-saving measures and helping you feel confident about the selections you've made.
2. Developing a Contract
The first major dip in the emotional roller coaster generally takes place during the pre-construction phase, as you're preparing to sign the contract. It's a bit nerve-racking making a commitment of this magnitude and contracts are inherently wrought with technical language that you want to be sure you fully understand before signing. Additionally, you'll see the total price for the project and potentially experience sticker shock, especially if it's more than you expected. The reality of your private home turning into a construction site also sinks in when you look over the finalized construction schedule and see what work is scheduled when. All these experiences tend to foster a slightly darker outlook during the contract stage of a residential remodel.
3. Construction
The construction phase is a busy time in terms of the remodeling roller coaster. Often, homeowners start on a high: things are actually happening and the project is moving forward before your very eyes. The remodeling team is laying down tarps and preparing the jobsite. All the planning you've done over the past few weeks or months is finally being put to use. Demolition is also satisfying—out with the old, and in with the new.
As one week turns into two weeks, two weeks turns into three weeks, and so on, the positive outlook starts to fade. There are people constantly at your house, inside and outside, not to mention the noise, dust and debris. Depending on your project, your kitchen or master bathroom may be inaccessible. Household members may be using different bedrooms or sharing space in a way they weren't before. You may find tensions starting to build because of the decreased peace and privacy. You'll likely experience your lowest point during construction, generally around the time when you are several weeks in and little visible work has been done because your team was busy reconfiguring the space; reworking your plumbing, electrical and gas lines; repairing damage; and solidifying the structural integrity of your space.
4. Project Completion
Your patience starts to pay off near the end of the project when visible transformations occur rapidly. Rather than work primarily taking place below the surface, as it did during the first part of construction, a majority of the projects at this point are more obvious. This makes it seem like the project is advancing more efficiently or dramatically, which starts to have a positive effect on your mindset. Your kitchen or bathroom gets a new floor, the walls are painted, and appliances and fixtures are installed. The emotional ascension continues through the final days or weeks of construction as your project reaches completion. By the time you get to the final walk-through, you'll likely be riding high as you discover the space actually looks, feels and functions the way you thought it would.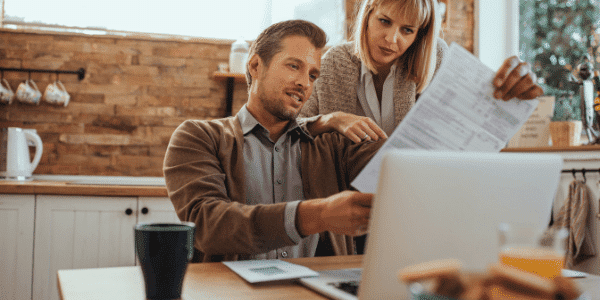 Cost of Remodeling in Minneapolis-St. Paul
One aspect of remodeling that comes with its own range of highs and lows is budgeting for the project. If you've decided it's time to upgrade your home in the Twin Cities area, you no doubt are already aware of the significant costs involved. However, there may be a discrepancy when it comes to expectations vs. reality. Although you won't know exact costs until you've completed your remodeling plan and made selections with your design team, it can be helpful to go into the project with a realistic expectation of average remodeling costs in the Twin Cities so the final price doesn't come as quite a shock.
As you're developing a preliminary budget, keep in mind the average cost to renovate a kitchen ranges from $40,000 to $140,000+, whereas a bathroom renovation typically costs from $30,000 to $58,000. Depending on what spaces you're targeting, your whole home renovation can range between $50,000 and $150,000+.
Related: How Can I Get Prequalified for a Remodel or Custom Home Build in Minneapolis?
Meeting Your Remodeling Expectations
Remodeling your home in the West Suburbs of the Twin Cities is going to cause a bit of an emotional roller coaster, but embarking on the project with that understanding gives you the ability to look ahead, prepare and adjust your expectations accordingly. Having the right professional remodeler by your side also helps you experience more highs than lows. At Black Dog Homes, we have a proven six-step home remodeling process that includes robust communication, value engineering and quality service and craftsmanship. We want to give you a rewarding and positive remodeling experience, along with the outcome you desire: a beautifully enhanced home that has been upgraded to better serve you and your family in the coming years.