The Twin Cities area is resplendent with natural, historical, and cultural attractions, which means visitors and residents are never at want for something fun or amusing to do on a weeknight or weekend day.
However, despite the convenient public transit system, vibrant downtowns, and wealth of entertainment found in these neighboring cities, it can be nice to periodically get away for a weekend with your family or friends. Whether you're looking for a romantic adventure, spontaneous roadtrip, or budget-friendly excursion, homeowners in Minneapolis can find plenty of options within the region.
Romantic Getaways in MN
Looking for a charming, relaxing, or thrilling getaway with your loved one? Here are some of the romantic choices within Minnesota: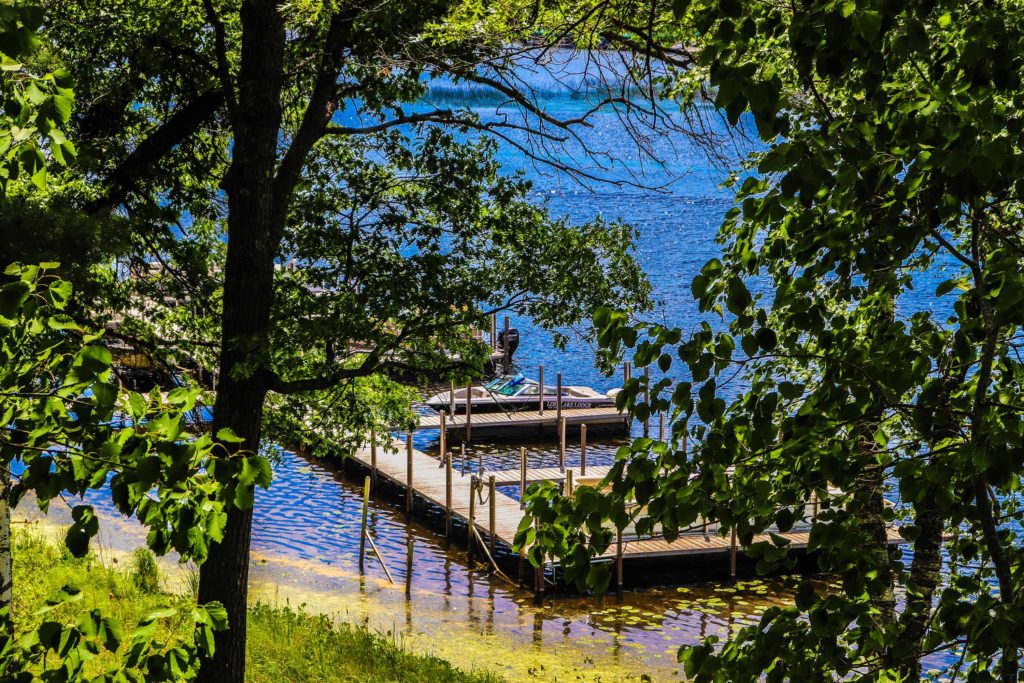 1. Boyd Lodge
Boyd Lodge, on the edge of both Rush and Whitefish Lakes, is best known as a fishing resort, where you can enjoy peace and serenity with your spouse or partner any time of the year. Leave behind the hustle and bustle of Minneapolis and book your own private cottage or cabin at the lodge, complete with a fully equipped kitchen and wood-burning fireplace, for a romantic rendezvous.
2. Lost Lake Lodge
Lost Lake Lodge is an all-inclusive resort in Lake Shore, Minnesota, nestled among 80 acres of woods, water, and wildlife. The resort provides luxurious accommodations, gourmet dining, and access to a variety of nature-centric activities in a world-class setting. All you have to do is show up, and they provide the rest.
3. Birch Forest Lodge
Following in the theme of stunning lodges, Birch Forest Lodge, perched on the shore of Pelican Lake in Western Minnesota, promises an enchanting getaway for love birds. With a private cabin, you can achieve the intimate weekend you desire. During the day, take advantage of basking in the sun on the beach, kayaking, canoeing, or grilling a delicious dinner.
4. Kavanaugh's Sylvan Lake Resort
Kavanaugh's Resort on Sylvan Lake is a four-season vacation destination in Brainerd, Minnesota. During the winter, you can ice skate on the lake with your loved one or hit the trails on cross country skis or a snowmobile. In the summer, you have access to both an indoor and outdoor pool, water sports, a stunning golf course, and more.
5. Alexander Mansion Bed and Breakfast
For an elegant and sophisticated getaway, visit the Alexander Mansion in Winona, Minnesota, which is now open to the public as a bed and breakfast. Although the inn maintains much of its Victorian charm, you also have access to modern amenities and grandiose yet comfortable accommodations.
Roadtrips from Minneapolis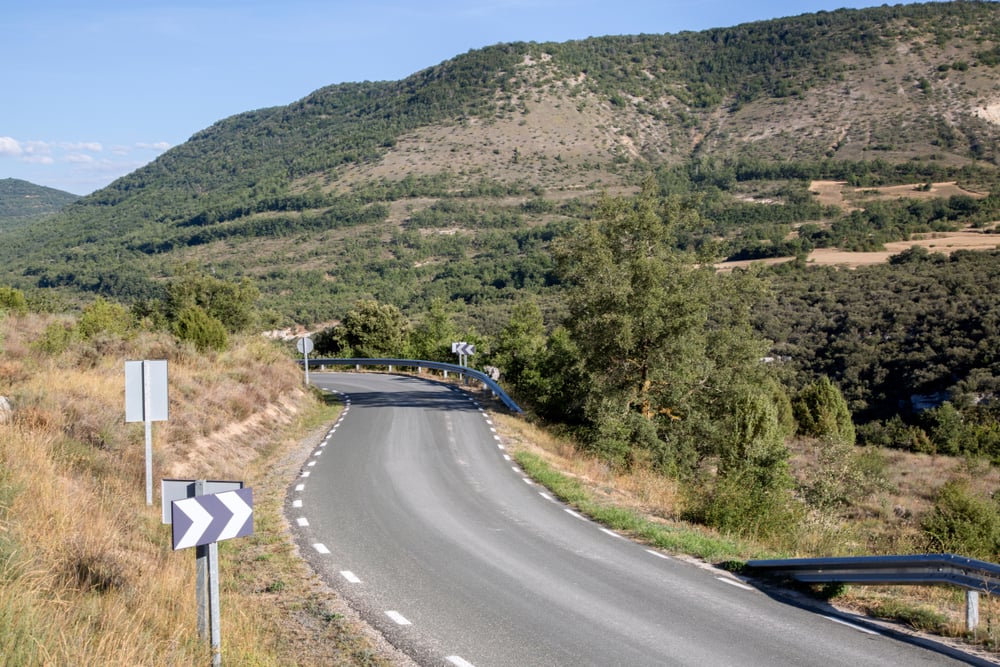 If you're in the mood for taking your adventures on the road for a day trip or weekend getaway, there are several destinations that are easily accessible from your home in Minneapolis. Here are a few options to consider for the perfect road trip:
1. Lutsen Mountains
The Lutsen Mountains, north of Duluth, is the largest ski area in the midwest and about a four-hour drive from the Twin Cities area. Roadtrip up to the mountains for a day of skiing, snowboarding, dog-sledding, ice climbing, or snowmobiling. Stay the night in Lutsen Resort on Lake Superior and enjoy the local dining scene, including Papa Charlie's Tavern and Stage, Moguls Grille and Tap Room, and Cascade Lodge Restaurant and Pub.
2. Duluth/North Shore
Even if you're not in the mood for snow sports, the Duluth and North Shore area has some of the best state parks to visit, including Split Rock Lighthouse, Jay Cooke, and Gooseberry Falls. During the summer, you can enjoy hiking and camping. During the winter, rent a heated cabin and see the falls as they're frozen over. Within the city of Duluth, you can find a range of lodging options, breweries, dining establishments, and shopping. If you're heading north, you can also hit up Grand Marias, located about 106 miles from Duluth. The small historic fishing and trading town is known for its natural beauty, vibrant art scene, and unique shops and galleries along Lake Superior.
3. Nelson, Wisconsin
Nelson, Wisconsin, is perfect for a day trip from Minneapolis, with the drive time clocking in at just under two hours. This small village is a food lover's paradise and also the location of numerous fairs and festivals. You can also bike along the river or go on a sunset paddling tour.
4. Alexandria, Minnesota
Alexandria, Minnesota, is also only about two hours from the Twin Cities, but in the northwest direction. The city is surrounded by lakes, which makes it the perfect destination for family fun. Your trip can also include lakeside dining, exploring Viking history, shopping in the downtown district, and a visit to Redhead Creamery. Alexandria is also a great spot for viewing fall foliage and enjoying a crisp autumn day.
Cheap Weekend Getaways MN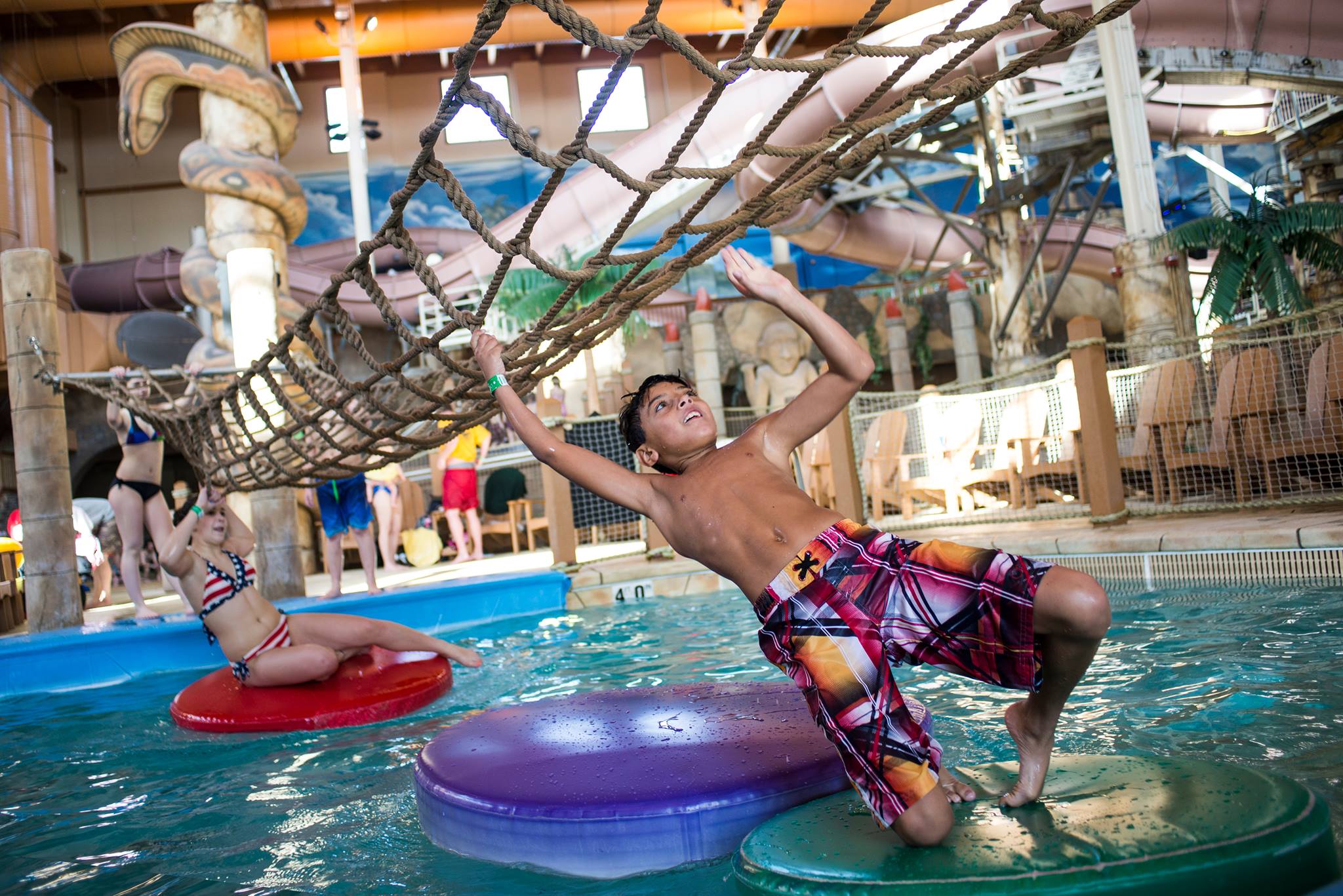 You don't have to break the bank to get a little escape from city life with your family or friends. Some of the more economical vacation options in the area include:
1. Wisconsin Dells
Wisconsin Dells, marketed as "The Waterpark Capital of the World," is a longtime favorite of Midwestern travelers. It is especially popular with families, thanks to its world-class spa services, scenic boat tours, waterparks, golf courses, restaurants, and shopping. Located about three hours from Minneapolis, Wisconsin Dells offers a year-round option for a weekend getaway.
2. Bemidji, MN
Bemidji, Minnesota, which was the first city on the Mississippi River, is about three and a half hours from Minneapolis. Home of the legendary Paul Bunyan and Babe the Blue Ox, Bemidji offers a wealth of historical and natural attractions for vacationers. Whether you're in the mood for a lakeside festival, bicycling around Lake Bemidji, or shopping in the city's energetic downtown district, Bemidji offers it all.
3. Des Moines, IA
Des Moines, Iowa, is also a popular weekend getaway for residents of the Twin Cities, and the trip can be accomplished on a conservative budget. With a reputation as one of the fastest-growing metro areas in the Midwest, Des Moines has more than 800 miles of recreational trails, nearly a dozen James Beard-nominated chefs, breweries, and coffee shops, and the Des Moines Art Center and four-acre Pappajohn Sculpture Park. You can also cross the 13-story High Trestle Trail over the Des Moines River Valley for a little thrill.
4. Edgewater Hotel and Waterpark
The Edgewater Hotel and Waterpark in Duluth, Minnesota, makes for a fun, budget-friendly trip with the family, especially to celebrate a birthday or other occasion. The hotel includes an indoor waterpark and arcade, as well as views of Lake Superior and easy access to Duluth's Lakewalk and restaurants.
Small Towns Near Minneapolis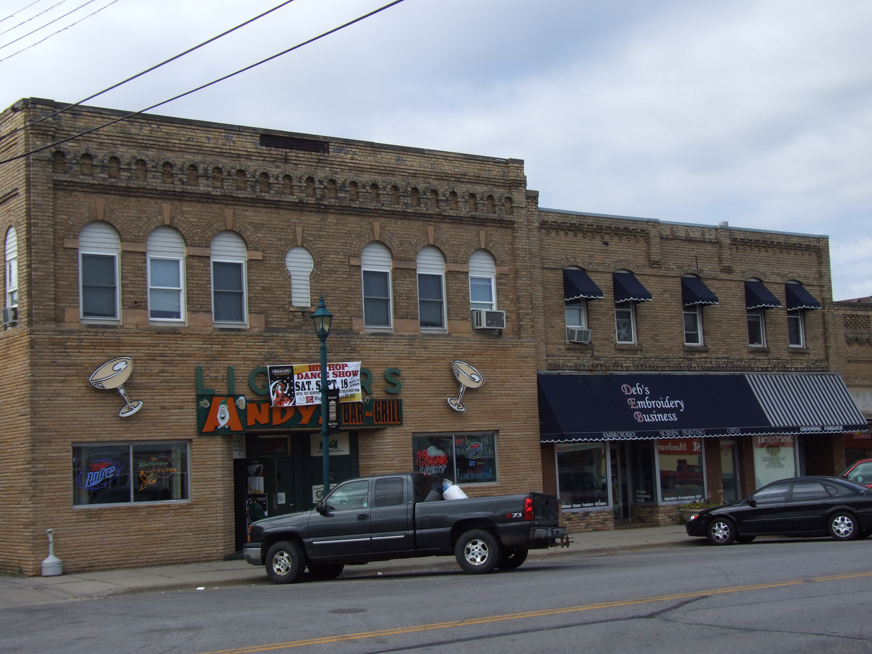 Even if you enjoy living in a large, amenity-filled metropolis like Minneapolis, there's something undeniably appealing about small-town charm. The good news is you can get your fix at one of several quaint villages within driving distance of Minneapolis, including:
1. Jordan, Minnesota
Jordan is located about 40 miles south of Minneapolis and promises "Warm country feelings, minutes from the city." More than a dozen buildings on Water Street and South Broadway are listed on the National Register of Historic Places. During the fall, take advantage of the numerous apple orchards in the area. Other attractions include Minnesota's Largest Candy Store, Action Packed Paint Ball, and Lagoon Park.
2. Northfield, Minnesota
The scenic river town of Northfield, Minnesota, is the ideal destination for appreciating history, the arts, and culture. Visit the bank made popular by the Jesse James shootout in 1876 or the Cowling Arboretum. Natural beauty abounds at the Big Woods State Park, Carleton's Japanese Garden, and Cannon River Wilderness Area.
3. Stillwater, Minnesota
Among the most charming towns in Minnesota, Stillwater is less than 30 miles from Minneapolis. This St. Croix River town's draw includes its historic downtown, sightseeing, and boutique shopping. As a year-round travel destination, Stillwater is a picturesque getaway that can satisfy your need for simple pleasures and relaxation.
4. Buffalo, MN
Located about 40 miles northwest of Minneapolis in Wright County, Buffalo, Minnesota, has garnered a positive reputation for its robust art scene, featuring regular theatrical performances and musicals, and a lovely downtown area. Buffalo offers family restaurants, fine delicatessens, and dining venues to satisfy every taste. The Wild Marsh Golf Club is another popular attraction, featuring an 18-hole course beside the stunning Lake Buffalo.
Unique Places to Stay in MN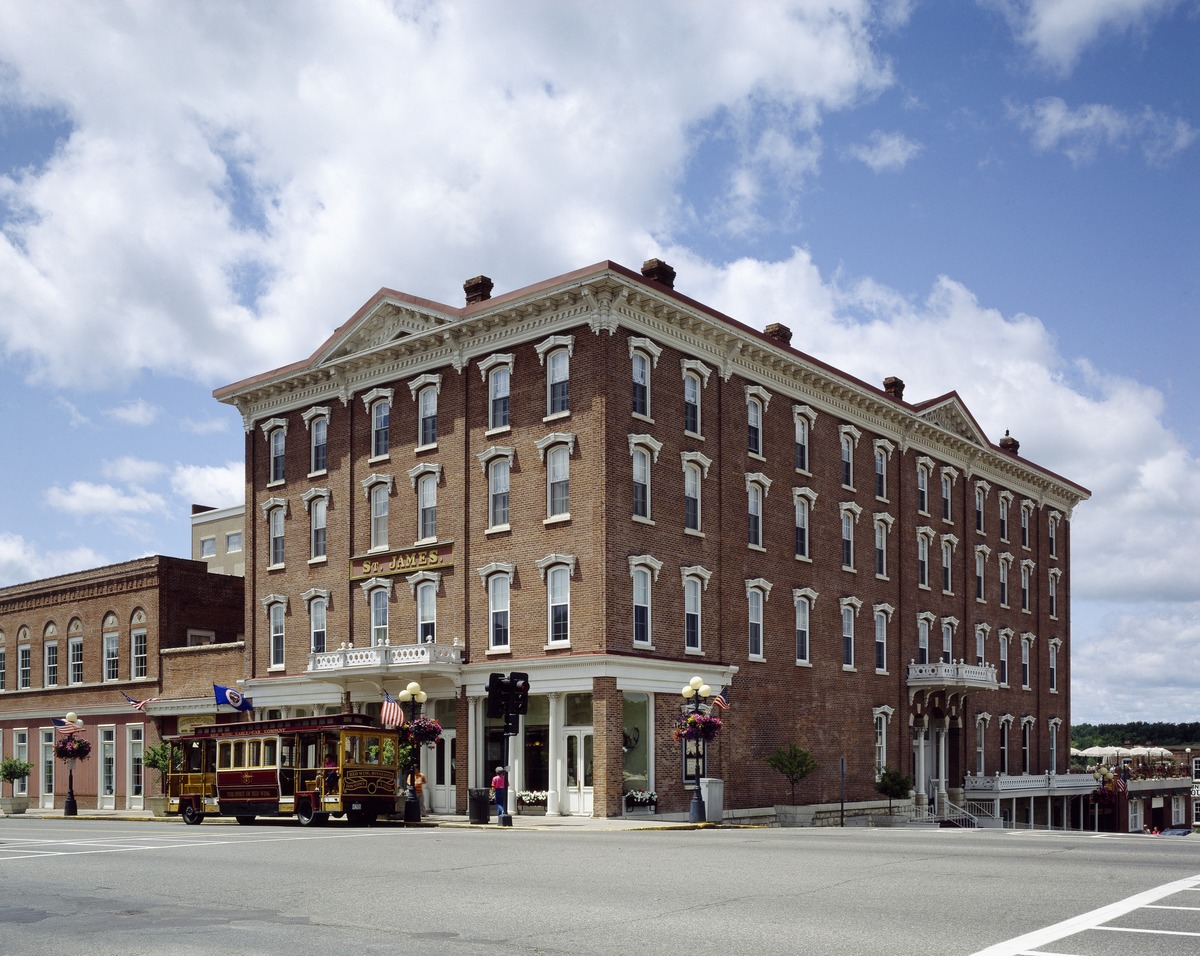 Minnesota is not only home to prairies, lakes, and other Midwest staples. The state also includes some interesting and unique sites and accommodations for a more eclectic getaway. If you want to try something new and a little different, consider one of these unique places:
1. St. James Hotel
St. James Hotel is a luxury hotel in Red Wing, Minnesota, nestled among the majestic bluffs and Mississippi River. You can socialize in an intimate lounge, get pampered at the spa, and dine at delicious restaurants, all within the 150-year-old St. James Hotel. If you want to venture outside, expect to enjoy 19th-century architecture and about 1,000 acres of preserved land.
2. Northern Rail Traincar Inn
Northern Rail Traincar Inn in Two Harbors, Minnesota, offers a one-of-a-kind lodging experience. At this traincar-turned-hotel, the 16 rooms are made from old boxcars and they are connected by a charming enclosed hallway that is reminiscent of an old-fashioned train station platform. Each room also features its own theme, such as Victorian, Safari, Lighthouse, Golf, and Fishing.
3. Tipis and Yurts at State Parks
For a truly unique getaway, you can rent a tipi, or teepee, at various parks in Minnesota, including Upper Sioux Agency State Park and Blue Mounds State Park, which are both located in southwest Minnesota. For a slightly more luxurious experience, stay in a yurt that includes rustic furniture, windows and skylights, and wood stoves. Yurts are available to rent at Cuyuna Country State Recreation Area, Afton State Park, Glendalough State Park, and on the Gunflint Trail.
4. Long Prairie Treehouse
For another unique getaway, Joyca LaVoi's large, octagonal treehouse in the woods outside Long Prairie can be rented year-round. The cabin includes a double bed and cot, wraparound deck, and wood stove. Homemade breakfast is hand-delivered to the tree and you get a complimentary bottle of wine.
Enjoying Life in the Twin Cities
There is never a dull moment when you live in the Western Suburbs of Minneapolis. Even when you need to get away from the city for a day or weekend, the surrounding region offers a variety of romantic destinations, unique lodging experiences, and charming, historical towns. If you are looking for a new custom home in the Twin Cities, or to remodel an existing home, Black Dog Homes can help you design and create a unique space that becomes the starting point for all your adventures in Minnesota.