Basements: For many homeowners, they're a dark, cluttered place to stash stuff. And your basement, while you may not hear it complain, secretly thinks, "But… I could be so much more!" To those of you living with an unfinished or unflattering basement, why not consider the possibilities this year? Naturally, the average basement remodel cost can vary depending on what your vision is. However, the cost of basement remodeling, if done right, usually turns out to be worth it for the extra use, convenience, and enjoyment that follows. Here's an idea of what to expect budget-wise while thinking about your unique build-out.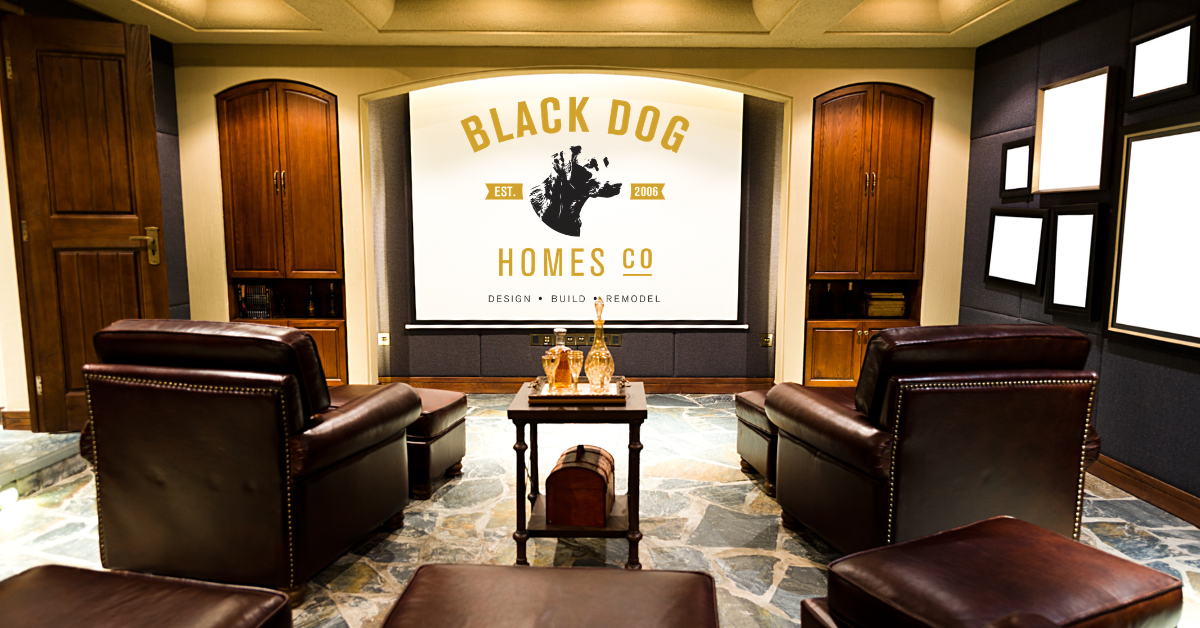 Basement Remodeling Cost Factors
When we talk with people about the kinds of basement remodeling Minneapolis homeowners are loving these days, we obviously get a lot of questions about cost. Some of the most common questions are:
How much does it cost to remodel a basement?
How much is remodeling per square foot for a basement?
How much does a typical basement remodel cost?
How much does it cost to finish a 1500 sq ft basement?
At the beginning stages, the answer to these questions is usually: "That depends" both on the size of your basement, what your remodeling vision is, the kinds of materials you choose, etc. Although the average cost to refinish basements in our area runs between $225 and $300 per square foot, there are many factors that go into the final cost, so keep in mind that the ballpark range may not be 100% accurate for your project.
The best thing to do is start thinking about your space, how much it needs to change, and what you want the final product to look like. You can also download our pricing guide to get some more ideas and helpful insight. The next step is to contact us and discuss your needs with us personally. That will help us get you closer to a price range. Before any of that, however, there are key questions to consider as you plan out what you envision for your space.
Related: Low-Interest Rates in Minneapolis: When is the Right Time to Finance Your Remodel or Custom Home?
1. Basement Remodeling Minneapolis: Size and Essentials
As is obvious, the bigger the size, the higher the price. In addition to size, however, basement renovations cost a certain amount based on some very essential, but often invisible parts of the project. For instance, to protect your basement remodeling investment from water, mold, mildew, and dampness (stuff that happens naturally underground), your design-build team needs to ensure that the foundation is sound, or make any repairs necessary before moving forward with the more fun aspects of planning the project. You'll also need built-in vapor barriers, an offset space for extra moisture protection, waterproofing, and insulation. A code-compliant utility room should remain unfinished and separate from the area you want to finish. That will also factor into how much square footage you will end up remodeling. These things aren't exactly the "exciting" part of this endeavor, but if you're going to protect your fabulous new basement space (entertainment room, studio apartment, rec room, lounge, home office, flex space, etc.) then you can't skimp on any of these details.
2. Basement Remodeling MN: Layout
Of course, the layout is another very important matter that is typically determined by what you already have to work with underground. For instance, you may not be able to move all the walls you want to, structurally speaking. However, a lower basement floor is possible if the space between the current floor and the ceiling (floor of the first floor) is too short. This can provide more headroom and make the space vertically bigger. Naturally, a lower basement floor will cost more, but it's something to consider. Egresses are also important for safety and code reasons; and can bring in beautiful natural light, making any space more open and desirable for relaxing. In fact, any basement remodel Minneapolis home inspectors need to evaluate will need to have either a window or door egresses, particularly for any sleeping areas you add (think fire protection and safety).
3. Basement Remodel MN: Materials
Above ground, it's totally great to use organic, recycled, interesting materials for your remodel. Below ground, however, there's a catch: the basic materials, from flooring to walls to paints and other finishes should all be waterproof, water-resistant, mold-resistant or fast-drying in the event of any kind of water infiltration (protection from flooding). Your design-build team knows all the details for what kinds of materials will be best based on your design vision.
4. Basement Special Features and Ideas
Time to get creative! We have a lot of basement remodeling ideas that can provide that extra space for hobbies, making the best use of your space, or simply relaxing on the weekends. Check out what is currently most popular for basement remodels in Minneapolis these days:
The In-Law Suite—If you have the room, and part of the basement opens out onto the yard, this is an excellent idea. You can have a fully contained living space with a bedroom, kitchen, bathroom, and lounge area built in so that your family can stay with you. If not, you can rent the space out and make some ROI on it!
A Home Theater with All the Perks—If you lower the basement floor in gradients, you can add features like movie-theater seating, a bar, and a large-screen TV, and a mounted surround-sound system. Add a popcorn machine, and you're ready to go!
Your Very Own Wine Cellar and Tasting Lounge—The great thing about basements is the fantastic temperature control, which makes them the perfect place for a generous wine stash and a place to entertain.
A Creative Flex Space—Create a space that can adapt as your needs change. Whether that means a home office, a home classroom, a reading lounge, a family room, or a yoga studio of your very own, make your basement work for you.
Black Dog Homes: The Basement Remodelers Minneapolis Trusts
If you're searching for "basement remodelers near me", or want to know "How much does it cost to finish a basement in MN?" just reach out to us. The Black Dog Homes team is truly adept at high-quality basement remodeling with gorgeous, long-lasting, moisture-free results. Check out our Parade of Homes Dream Home Award, and our unique design-build process for examples of how we get you the dream remodel you want, at a competitive price. Schedule a meeting with us today and we can help you get started on the basement space of your dreams!
Call us today at 786.308.5098!