An exciting task looms before you: Designing your dream home, complete with a slew of features and finishes customized to your family's exact needs and preferences.
As you dive into this project, you may have a clear vision for the house you want to create, especially in terms of size and stature. However, there are numerous smaller details left to figure out over the course of the next several weeks or months.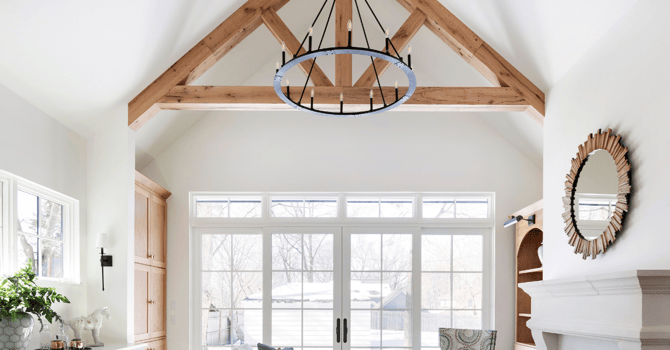 What Features Do Luxury Homes Have?
The whole point of designing and building a luxury home in the West Suburbs of the Twin Cities is to create a highly personalized space. Only you can determine what are must-haves in terms of supporting your current lifestyle and future goals. That being said, there may be possibilities you haven't yet considered that would be perfect additions to your new residence. Here are a few unique custom home features to use for inspiration during the planning and design process:
1. Double Kitchen Islands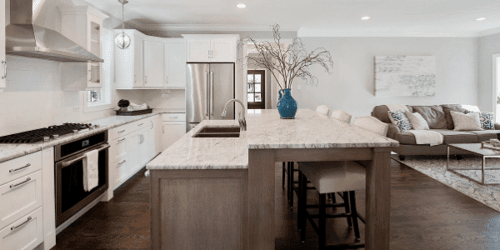 Kitchen islands have transitioned from a nice addition to a must-have for the modern family, especially as open floor plans become standard. Your kitchen island serves as a central gathering spot for the family, the centerpiece when hosting groups and a useful seating area—not to mention it provides additional storage and prep space. But how about two islands? With double kitchen islands, you can further organize your kitchen into zones, improving traffic flow and overall functionality. You also can build the islands at different heights to better cater to specific purposes.
2. Upstairs Laundry Room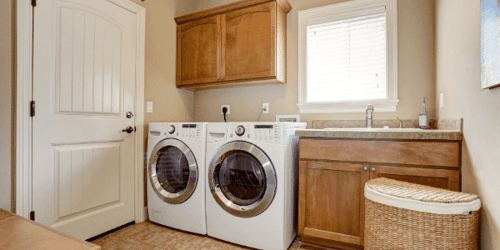 Laundry. You can't live without it, and you can't ever seem to completely finish it. If you have a large household, it could make more sense to locate your laundry facilities upstairs, closer to the bedrooms where linens and clothes are often carried to and from. It also helps ensure your laundry is contained out of sight when you're entertaining guests. At the very least, consider having a designated laundry room with your washer, dryer, storage for cleaning supplies, and a large utility sink.
3. Smart Technology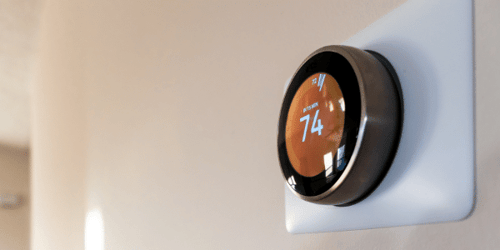 Technology, when applied smartly and effectively, has the ability to improve the comfort, convenience and safety of your new custom home in the West Suburbs. A few smart-home technologies to consider include a home security system, including alarms, surveillance cameras and smart door locks; a home automation system with smart lighting, smart smoke/carbon monoxide detectors, a programmable thermostat and a virtual assistant; smart appliances for the kitchen, bathroom and laundry room; and an integrated home audio system with multiroom speakers.
4. A Bonus Room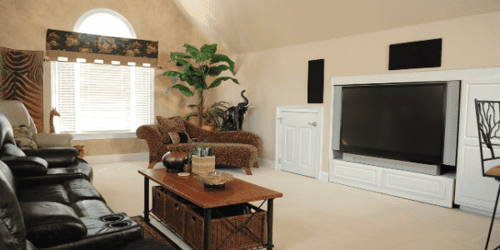 If you intend your new luxury home in the Minneapolis-St. Paul area to be the place you reside for the foreseeable future, there's nothing wrong with investing in a few cool house features if they'll bring you long-term comfort and pleasure. For example, consider having a room or two dedicated to activities or hobbies that enhance your family's lifestyle. For some, that could be a lounge with an in-home bar or a warm, artistic wine cellar. For others, a home theater, yoga studio or game room would be preferable. Ultimately, you want to make your home a place that not only serves your basic needs but also offers ample enjoyment.
5. Custom Built-ins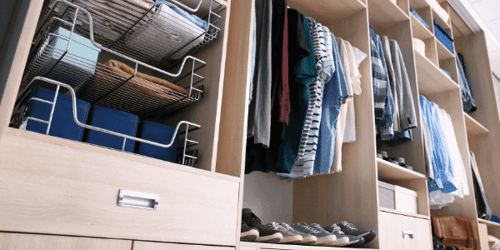 One benefit of building a custom home from the ground, up, is being able to personalize your storage solutions to your family's specific needs. You can utilize even the tightest and most awkward nooks and crannies in your home with creative built-in cabinets, shelves and display cases. You may also consider installing a built-in desk in your home office, built-in cabinetry in your bathroom, a built-in dining nook near your kitchen, or a built-in entertainment center in your main living room. Built-ins allow you to choose the exact dimensions you need and want, as well as what type of shelves, drawers and other features to include. They also blend seamlessly into your design style for a more cohesive atmosphere.
6. Outdoor Kitchen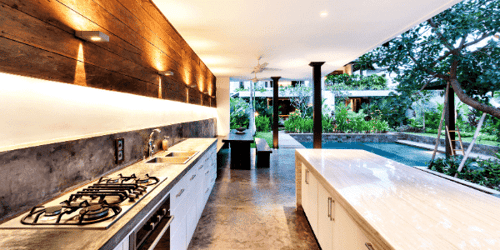 When designing your new home in the Twin Cities, think about your outdoor living spaces as well as what's included between your walls. You can improve the value of your home, contribute to a healthy lifestyle and enhance your day-to-day comfort and enjoyment with outdoor areas. In recent years, outdoor kitchens have become one of the most sought-after exterior features. The best part is you can customize your outdoor kitchen to be whatever size fits your property and include any or all of the elements you want, from grills and pizza ovens to appliances, cabinets, a prep station and seating. Think of all the fun you'll have sharing meals with family and hosting guests without having to run inside to prepare food and beverages. A deck with a fire pit or elegant floor-to-ceiling fireplace, outdoor lounge area and hot tub are other cool exterior features to add to your new custom home.
7. Heated Flooring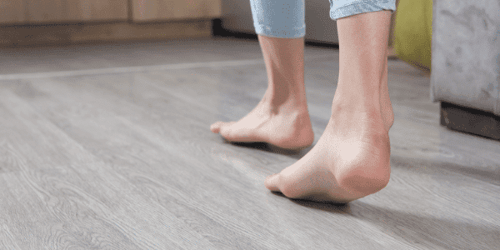 Imagine on a frigid Minnesota morning, the luxury of stepping out of your shower or bathtub onto a warm stone floor. There are numerous ways to deck out your master bathroom and make it the beautiful, luxurious environment you've always wanted, and radiant floor heating is one of them. With this upscale feature, you can still select a lavish material like stone or imported tile for your floor without dealing with an uncomfortably cold surface.
Personalizing Your New Home in the West Suburbs
As you prepare to build a new home in the Twin Cities area, use this opportunity to dream big about all the unique features you could potentially include to enhance the value of your investment and your long-term quality of life. Based on your budget and your project priorities, our design-build team at Black Dog Homes can help you weigh your options, make selections and construct a truly customized home.
You may also like: 123 Walker Ave - Parade of Homes Winner