But you might be wondering how much value will it add? How do you go about the process of deciding what kind of contractor to hire? And how long does the whole planning process and build-time take? Here's a bit of information below, about the different options to examine...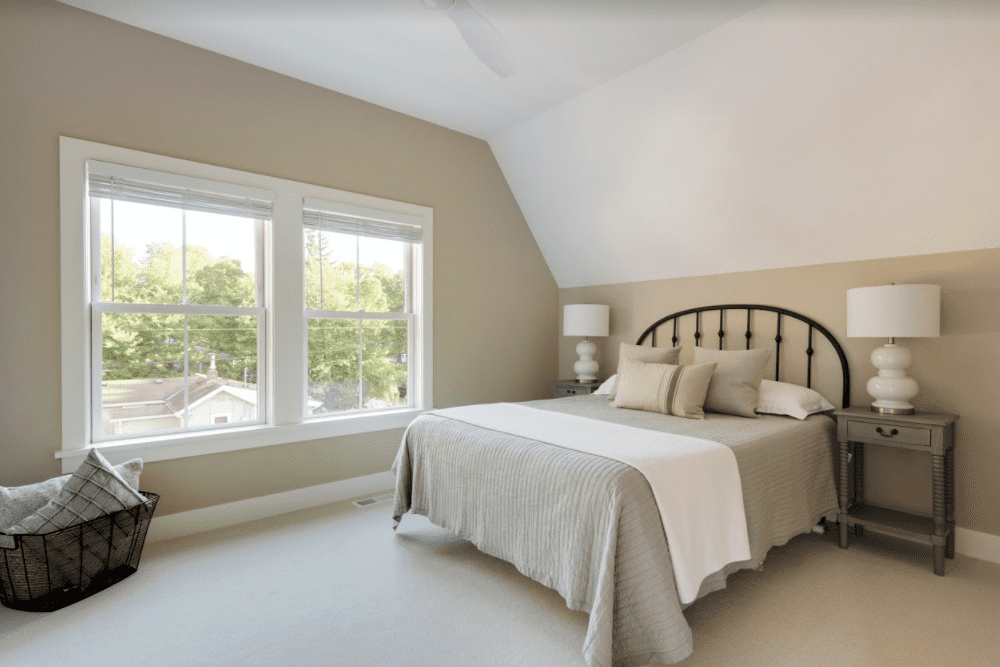 How much value does adding a master suite add?
When it comes to cost and determining the value added by a master suite addition, the answers can be somewhat confusing. What is the housing market like at the moment? What about material costs? Is there a surplus or shortage of skilled construction labor at this current time? These questions may seem unrelated, but they can all impact the cost and value of your project.
As you can see, the cost of adding a master suite versus the value you'll get back out of the project can be complex, but it's almost always a solid investment that you will see a return on. Families are looking for multi-use spaces more and more due to the work-and-learn-from-home trends happening from the COVID-19 pandemic. A larger master suite can double as an office, a playroom, or even just a personal sanctuary for you and your partner. The value-add to your home's retail is significant, but the value-add to your personal experience could be even more so.

What do you need to consider when building a master suite addition?
To start, you'll want to gather master suite addition ideas, which allow you to let your personality shine. Now's the time to start dreaming of how this addition can be the solution for any space issues you might have. Included features could be a laundry chute, steam showers for relaxation, a large walk-in closet, built-in bookshelves or a built-in desk for working from home or studying. Be sure to consider what kind of feeling you want the room to evoke as you think about flooring, wall finishes, woodwork and similar details. These factors help you determine the rough concepts of the design and how that fits into your household needs.
Next, take a look at master suite addition plans. Brainstorm ideas that will work well with the space you're planning to use and your current house set up. And remember, a good builder knows how to answer all those design and addition questions you have, so that every aspect of the project is thoroughly well-planned for what you desire and examined for the best way to accomplish your goals.
How much does it cost to add square feet to your house?
The answer to this question depends on what you are looking to achieve. How much square feet do you want to add? What is the size of your budget? How space do you have to build out a master suite addition? A high quality builder (and designer) does not do a one-size-fits-all, but will take into consideration all factors, including your budget range and give you the highest quality product and bang for your buck.
When you're trying to figure out how to budget for your home addition, it can be difficult to figure out even just a budget range. One option you have is to check a remodeling pricing guide for our area, which will provide you with an overall guide of how much you could expect to spend. And with that in mind, the next step is to consider the timing and timeline for when you build your addition, both for yourselves personally and the availability of your builder.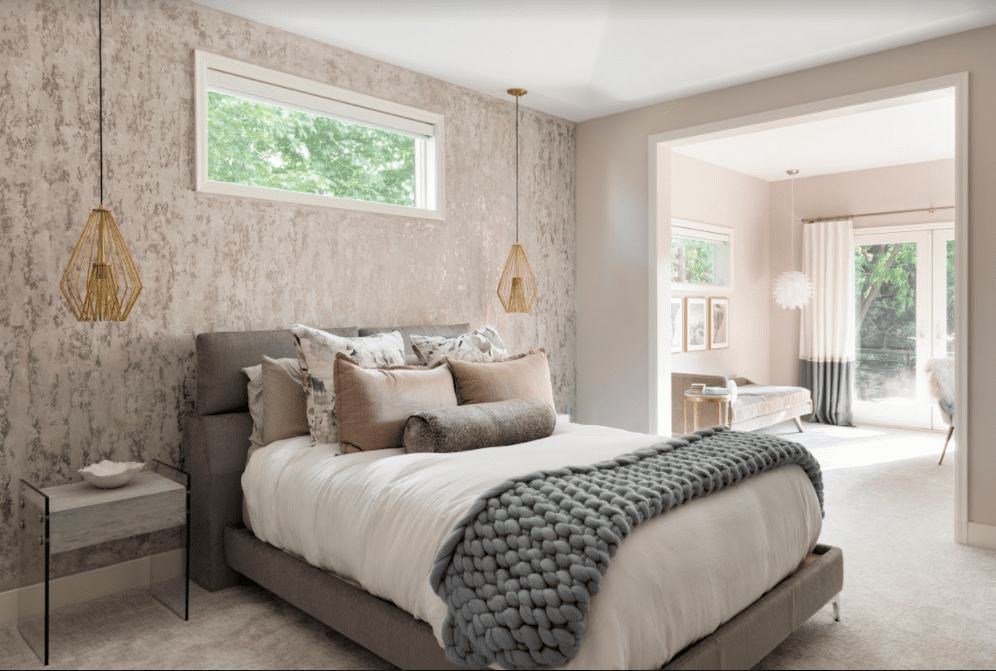 What addition adds the most value to a home?
While you might be thinking of multiple "addition" options for your home, a master suite addition, remodel or expansion could be just the place to get started. If you are in an older home, chances are, your house does not have a modern master suite setup, so adding a bathroom onto one of the larger bedrooms or adding an entire new bedroom with a bath, could be exactly what you need to up your home value. That way your home retains the older historic charm of when it was created without sacrificing the modern details expected from homes made in recent decades.
If you are merely doing an upgrade to keep up with the latest styles and trends or simply because your current master bedroom is not catering to your specific needs, then consider asking your builder what trends they see on the market. That way, if you ever did wish to sell your house, you have all the extra amenities buyers will be looking for and in the meantime can take advantage of them yourself.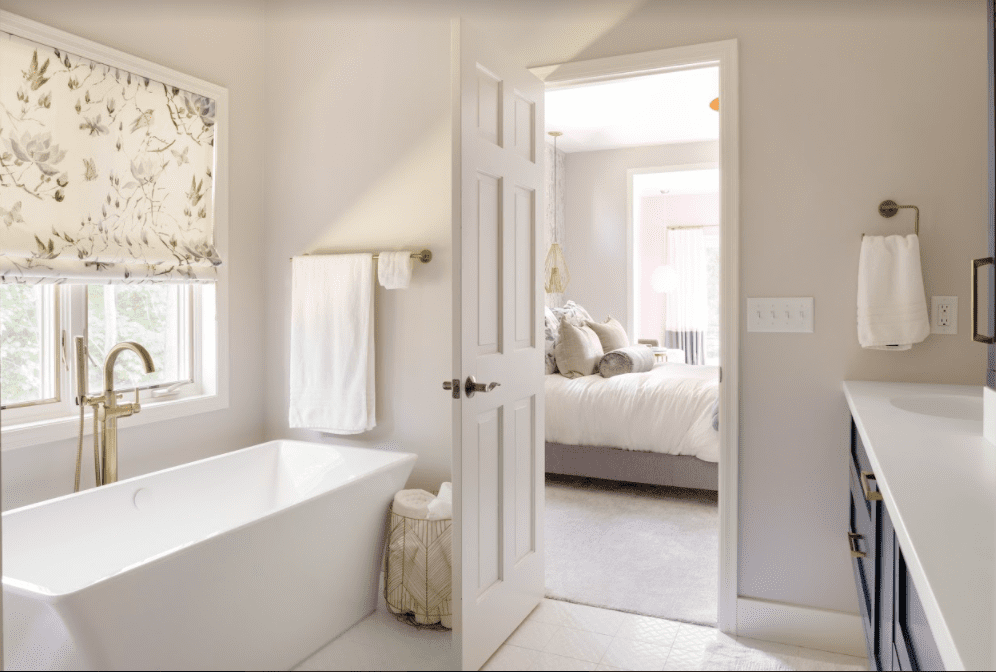 Final details to consider when building a master suite:
Building a master suite addition over a garage space is a great option to consider if the COVID pandemic or changing family dynamics have made you decide to give up your existing master suite in favor of elderly family members who can no longer live independently. This growing trend is a great way to add market value to your home while finally getting the space you need.
When adding master suite renovations to your home, the time frame is important. However, the amount of time it will take will depend on the size, complexity and demand for similar projects in your area. The best way to accelerate your project's timeframe is by taking the time before it begins to decide exactly what you want, settling on specific plans and materials, and then working with a quality construction company that has experience moving projects forward efficiently.
By having a solid idea of what you want to get out of adding a master bedroom and bath to your home, you can make more intelligent plans to improve your home's value and functionality. If you're ready to take your home addition to the next step, why not schedule a consultation with Nick Vanderheyden of Black Dog Homes? The quality of our work and our extensive experience can be seen throughout the different projects we've done. We build beautiful, unique homes, renovations and additions in the Twin Cities. Contact us today for an initial consultation!