There's no denying that upgrading or renovating a house is a major undertaking, both in terms of the financial investment and the time commitment. It can be easy to feel overwhelmed as you figure out where to start, how many months the project will go on and what will be required of you.
One thing that can help mitigate the stress and allow you to focus more on the excitement of living in your newly remodeled home is setting realistic expectations. If you know what to expect, you can plan accordingly to ensure you are able to devote the necessary time and effort to the project without neglecting other personal and professional responsibilities. You also can work with other members of your household on ways to keep family life functioning smoothly while you're remodeling your house in the Twin Cities area.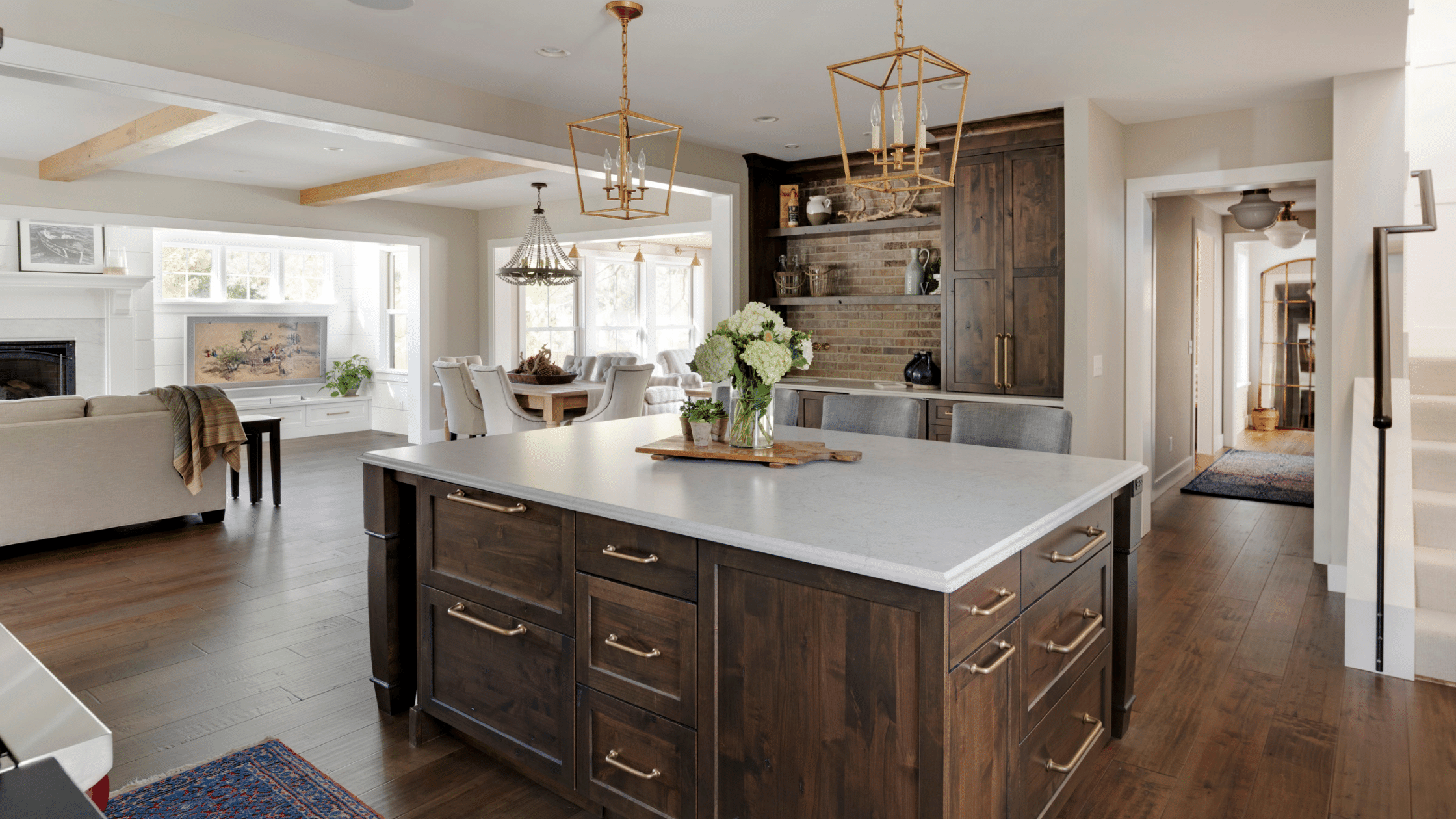 How Long Does it Take to Remodel an Entire House?
No two home remodeling jobs are the same, which means the timeline for completion also varies based on numerous factors, such as the size of your home, the scope of the project, your decisiveness during the design phase, and any unique features or unexpected issues at your property that could make the renovation more complex or challenging.
In general, you can expect to spend about four to nine months on a whole home remodel, from the planning phase through to completion. Here is a closer look at how the remodel schedule breaks down when you're working with a design-build team that has an established process:
Download the Free Remodeling Pricing Guide
Planning and Preparation
Technically, the initial part of getting ready for a home remodel is determining you need one in the first place. That can take any number of months as you go through a cycle of noticing ways your residential space could be improved, trying to make due with what you have and, finally, deciding the upgrades are necessary if you want to go on living comfortably in your home. Once you've arrived at that point, you will likely spend about two to four weeks looking for a general contractor, developing your preliminary project goals and deciding how much you want to spend on your whole home remodel.
Design Phase
Once you've contracted with a home remodeler, you will move onto the design phase, which typically takes one to two months. Your team will start working on the design and architectural components for your remodeling project. This process involves evaluating the existing space, identifying your project priorities, establishing a scope of work and refining your vision. Your remodeling design plans will go through various iterations as you make selections on the features, fixtures and finishes to include. At the same time, your contractor can start lining up trade partners to handle different parts of the project, such as plumbing, electrical and carpentry.
As your plans reach finalization, your remodeler will also provide you with a detailed budget that contains the full cost of your project, as well as itemized pricing for each product and material. You'll also get a new timeline, but this one is focused solely on the construction process.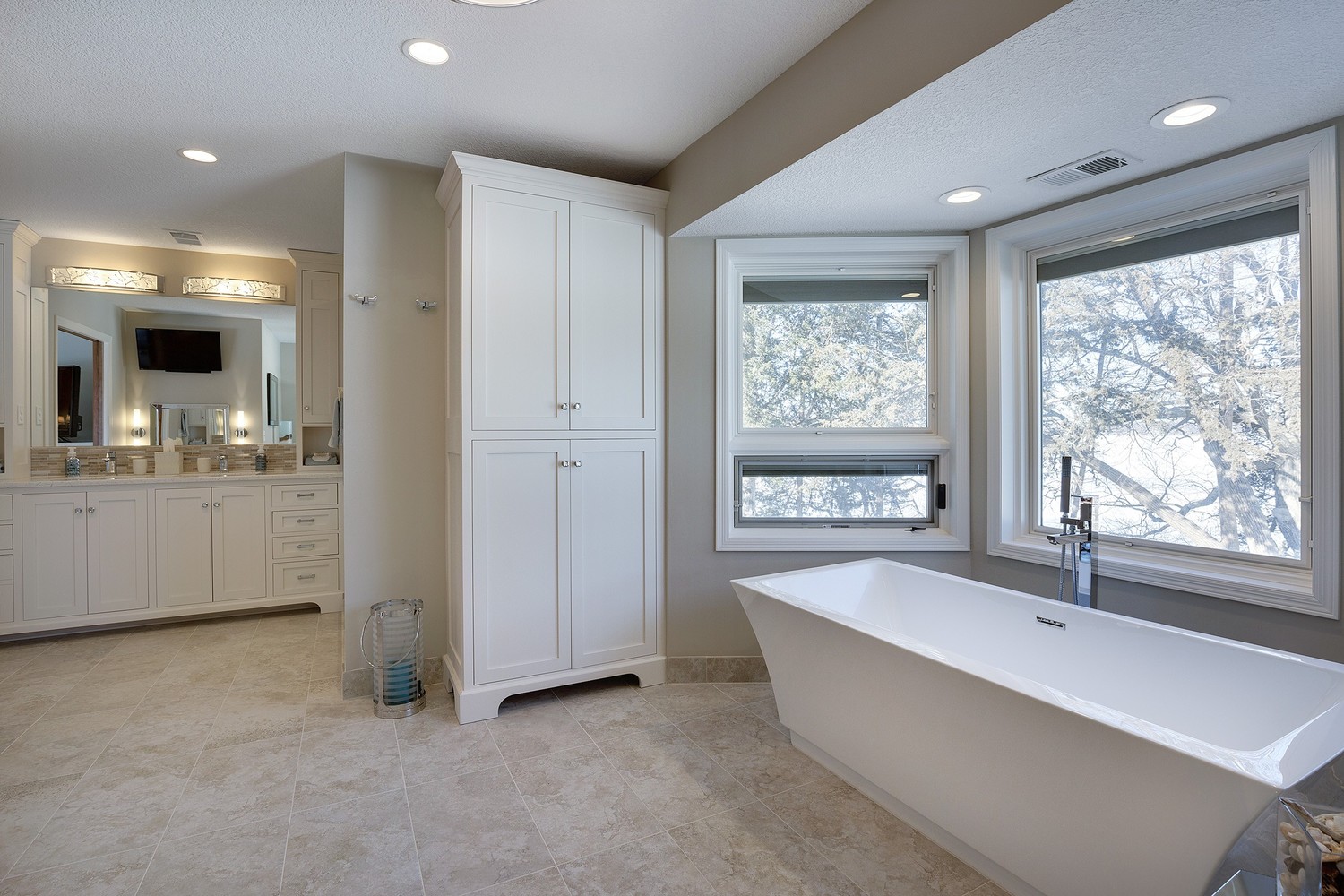 Pre-Construction Phase
After signing off on the construction prints, scope of work, estimated timeline and final budget, your project moves into the pre-construction phase, which takes another two to four weeks. This time is spent pulling any necessary permits, which depends on how much your renovation will change the shape or structure of your house by adding new windows and door openings or knocking down load-bearing walls. Fortunately, with an experienced team by your side, you don't have to worry about figuring out what is required in the Twin Cities area. Your remodeler will make sure the project is compliant with local building codes. During this phase, they also will start ordering materials and appliances.
Construction Phase
Finally, it's the moment you've been waiting for: onsite construction, which starts with laying down protections at your house and then demolition. You can expect this part of the project to take about 10 to 12 weeks. You'll be able to track the progress, both by seeing it take place at your home and also through project management software. The noise and commotion of construction can start to wear on you over the weeks, so this is where you definitely want to plan ahead and figure out how your family will need to change certain routines or living arrangements to continue functioning as smoothly as possible.
What Factors Affect Your Remodel Schedule?
A quality home improvement project shouldn't be rushed, but there are also steps you can take to control your timeline and prevent the remodel from dragging on unnecessarily.
First, you'll need to find a balance between decisiveness and feeling confident about your decisions during the design phase. When you have an array of options before you for every architectural and design element of the project, it can sometimes be difficult to make decisions. The design phase could go indefinitely as you sift through each and every option, so at some point, you must draw the line and stick with your decisions so the project can advance. However, you also don't want to rush through the design phase, only to change your mind once construction is underway. Requesting change orders at that point of the process typically increases the overall project price, in addition to causing delays.
Another way you can optimize your remodel schedule is by choosing one firm to help you with both designing and building the project. This eliminates the need for trying to communicate and collaborate with both an architect and builder, which leads to lots of back and forth and wasted time. With a design-build firm, each aspect of the remodel is handled in-house for a more streamlined, efficient process that cuts down on miscommunication. You also bypass the arduous bidding process, which requires you to spend time with multiple general contractors before landing on your top choice.
Remodeling Your Home in the Western Suburbs
As you prepare to remodel your home in the West Suburbs of the Twin Cities, it's natural to feel both excitement and apprehension. When you work with Black Dog Homes, we strive to make the home improvement process as stress-free and fun as possible for you and your family. Our process is designed to move your project along in a timely, efficient manner that leads to the desired outcome you envision while helping you know what to expect along the way.