Regardless of whether you are planning a home remodeling project or a custom home build, it will cost money. And very few families have that kind of cash stashed in the bank, in the safe, or under their mattress. Since most of these projects require a loan, it's important to know, a.) how to get the right loan prequalification, and b.) how to make sure that every dollar of that loan is spent wisely so that your investment turns out perfectly. Let's discuss the best home renovation loans and how to get prequalified for them.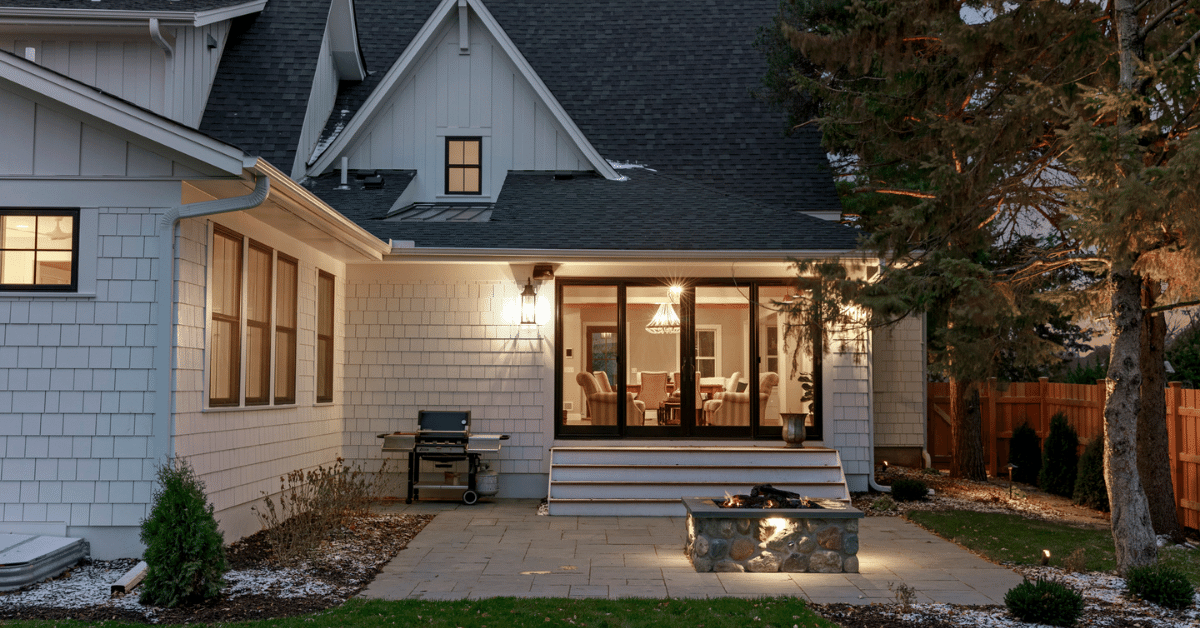 We also have resources about budgeting for a home remodeling project, or for custom home construction. For example, if you are building a custom home, you will need to factor the price of buying land into your budget. Remember: talk to your trusted financial advisor for personalized financing options for remodeling a home because they know you and your situation and can help you with the prequalification process.
How Do You Finance a Custom Build vs. a Remodel?
First, you have to ask yourself whether your plan is to remodel the home you already have, or if you are going to go big and have a new, custom home built. These two loan processes are different. The answer to the question, "How to finance a remodel?" is usually much simpler and requires fewer steps than custom home construction financing, which includes more steps due to the larger purchase of land and just building in general from the ground up. In either case, careful planning is key, and it's best to have a good idea about the following beforehand:
Having a ballpark idea of how much money you'll need for the project. Talking with our design-build experts can help with this step.
Know the types of residential construction financing options that are available to you.
Knowing which lenders are most likely to offer the kind of financing you need.
Let's look at the differences between financing a custom home or remodeling an existing one:
How to Finance a Home Remodel
There are several answers to the question, "How do home renovation loans work?" because there are many different options. Here are some, and what to expect from each different type:
Home equity loan—If you have a lot of home equity built up, you borrow against it. You'd still pay on your mortgage, and then have a separate loan for the renovations. Interest rates can be locked in.
Home equity line of credit—This is like a home equity loan, but acts a bit more like a credit card. Interest rates are adjustable, so they could rise or fall. You can borrow on a pre-approved amount, but you only pay interest on what you end up borrowing for your remodeling project, not the whole line of credit.
FHA 203(k) rehab loan—This is a good idea if you are buying a "fixer-upper" that needs significant renovations. This allows you to get a loan for the purchase of the home and for the remodeling simultaneously if that is your situation. They are backed by the government and a good option for families with less-than-perfect credit scores.
Cash-out refinance—This type of loan comes from your current home equity and you get a bigger balance than what you currently owe on your home. You can use this money to finance any home improvement renovations or other things.
Personal loan—If you don't have much equity, another option is the unsecured personal loan. These usually have adjustable rates, and they can be higher than home equity loans, and you usually need to pay back within 2-5 years. If your credit is good, the process of getting one is usually faster than a home equity loan.
Credit card—Yes, plastic is also an option, but you'll need a very big credit limit. Keep in mind that the interest rates are higher on credit cards unless you have a new one with an introductory rate of 0% and can pay it off quickly.
As a note of advice, credit cards, and unsecured personal loans are not always the best long-term options, though they will do in an emergency. It is always a good idea to talk with your financial advisor to answer the question: "What kind of loan should I get to remodel my house?"
New Home Construction Loan Financing
And if you're asking, "Can you get a loan to build a custom house?" The answer is yes. But it is more complicated, just because there are so many more steps and expenses to account for. Often, as many as two or three different loans may be needed to:
Purchase your land
Finance the construction
Pay off the project using a standard 30-year mortgage.
Some lenders will allow you to bundle these different loans into one, but it's always important to run the numbers to see which options will give you the most flexibility and the best price over time.
Talk with the Twin Cities Remodeling and Custom Home Construction Experts
If questions like, "How do I get prequalified for a construction loan?" or "Are there home renovation loans with no equity?" are keeping you up at night, you'll definitely want to take a good look at your finances with your financial advisor who can help you devise a plan to prequalify for a loan that helps you get the most value while making sure you build or remodel a home with the quality of life and good resale value in mind. At the same time, you'll want to talk to the Twin Cities' top design-build experts about the process of accomplishing your remodeling or custom dream home. By working on these two lines of inquiry at the same time, you can find out how much you will need, how much you can afford, and what to do next. At Black Dog Homes, we are excited to help you on your journey, so please contact us today for a personal consultation.