If the itch to expand your home space has questions surfacing like mayflies in a summer swarm, get cozy! Let's see if we can predict some of your questions: Should I build out horizontally from the first floor? Or should I build up to a second or even third story? Is adding a second story more expensive than expanding out into the yard? What kinds of roof additions are needed? Will you need a new foundation for upstairs additions?
Let's be honest: it's a good thing that you're asking these questions. The well-informed homeowner gets better results from the "split level addition before and after" process than those who walk in blindly. And any Minneapolis MN general contractor worth their salt is going to care very much about your needs and desires, so let's talk! And if we don't answer all of your questions here, please reach out to us, and download our home remodeling price guide to get the insider scoop on bump-outs, split level homes, and 2nd story addition costs.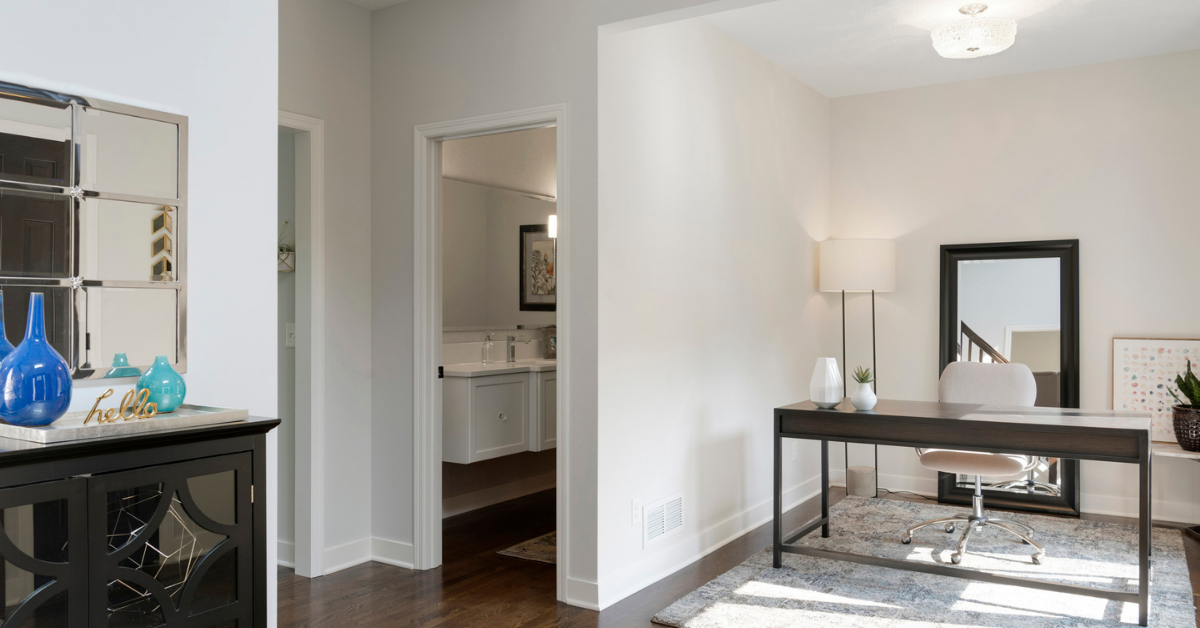 Home Additions MN: Is it Cheaper to Add on or Build up?
This is probably the most common question we get here at Black Dog Homes. People want to know whether second-story addition costs are going to be more than expanding with a bump out into the yard. There are a lot of details that go into the precise answer, and that all comes in the planning, but we can get you started with some basics. First, let's talk about what's involved in building up:
Things to Consider with Upstairs Additions
Oddly enough, building up is usually less expensive than bumping out. If you are adding on top of an existing room, you need fewer materials, and so it costs less. This is not always the case, of course. Sometimes the foundation under the existing room will need to be bolstered. If you build-out, on the other hand, you will definitely need to excavate, lay a new concrete foundation, add footers and fill rock, etc. Another plus about building up is that you don't impinge on your yard space.
Some problems you might have with building up, however, are that you will need to factor in the extra space for the stairwell, which will steal some of your original downstairs space. There are also some zoning implications to consider, depending on where you live. Some communities and HOAs have restrictions on how high you can build.
It's also important to consider the type of space you are trying to add. A bedroom or master suite is usually the reason for an upstairs addition, but for common areas like kitchens, you'll want to stay downstairs. Typically, adding a master suite will cost between $100,000 and $200,000 upstairs.
Home Remodeling Minneapolis MN: Bump Outs
Although lateral, first-floor add-ons can be considerably more expensive, there are definitely benefits to going horizontal in your home remodel. First, you have more options for how you want to use that extra space. You can add more space to the kitchen, for example. This is also a good option if you are adding an accessory dwelling unit (in-law suite) because you won't need stairs. In this age of still dealing with family housing during the Covid-19 pandemic, many families have started bump-out projects exactly alike. Many families decide to do bump-outs to prepare for when they're older and can't take the stairs two at a time. Always consider future and flex use for your add-ons as well as your immediate needs. For what you need, building out may be worth the expense.
Restrictions for Bump Out Home Additions
Again, local zoning ordinances and HOA may have setback restrictions that will limit how far out you can build. It can also be tricky digging to establish the new foundation around existing plumbing, electrical lines, and communications cables.
What are the Benefits of a Split Level House?
Depending on the space you have, you may be able to add extra space in the form of a split-level addition that makes use of existing interior vertical space. This can prevent you from having to eat up yard space or going head-to-head with the HOA height restrictions. By simply re-imagining your current space, you can save quite a bit of money as well. It all depends on what you need and want. But note, split-level homes are coming back in style so you can ride that trend and add value back into your home.
How Much Does it Cost to Build a Home Addition in the Twin Cities?
Of course, your home addition project will be utterly unique to your needs. In general, a home addition in the Twin Cities can cost anywhere between $94.00 and $150.00 per square foot of space. Again, the size and extent of the addition can impact these prices significantly. You can get much closer to a specific budget number when we get a chance to talk about your needs, so schedule a meeting here.
Which Has the Best Resale Value: Building Up or Bumping Out?
Is a home addition worth it? Honest talk here: When it comes to resale value, you can only expect to recoup between 45-50% of the building costs. But that isn't the main reason for adding on. Your need for and use of the space is what matters, and that can be hard to put into monetary terms—especially if you are creating an in-law suite or extra guest space for family, or a master bedroom sanctuary away from the kids. That extra space will pay for itself in terms of improved quality of life over and over.
Call the Minneapolis, MN General Contractor for All Residential Remodels
Jumping into a home addition, or any residential remodeling project can be headache-inducing without expert guidance. Here at Black Dog Homes, we've innovated a unique process to remove stress from the process while helping you achieve the home additions that will delight you for years. Take a look at some second story addition before and after pictures in our gallery for ideas, and then contact us for a consultation at 763.308.5098 or info@blackdoghomes.com.