When you think of remodeling, the first thing that comes to mind may be hammering, drilling, sawing or other activities associated with construction. However, the success of a kitchen renovation depends as much on how the project is designed as it does on the actual building phase.
Remodeling gives you the opportunity to get rid of the things in your kitchen that are driving you crazy while making the space more convenient and functional for whatever your daily routine entails. You also can update the style to match your current tastes and preferences and create a modern kitchen with greater appeal.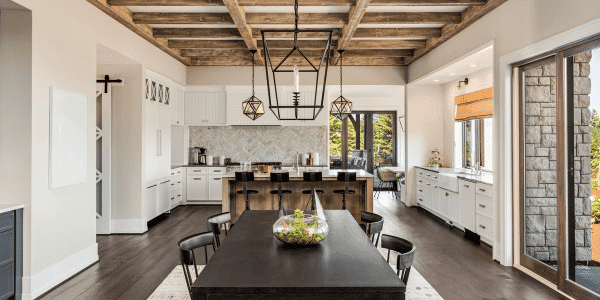 Popular Kitchen Remodeling Ideas
If you've been thinking about remodeling your kitchen in the Western Suburbs for a while, you may already have a pretty good idea of what you want to include within your scope of work. Or you may have a broad vision for the project but not be quite sure about the specifics of how to achieve what you want. In either case, you will have a chance during the design phase of your kitchen remodel to refine your vision, distill your project priorities and select the features, fixtures and finishes that contribute to the function and aesthetic you desire.
To help you start planning your project, here are some kitchen design ideas that are on trend for 2021:
1. Customized Storage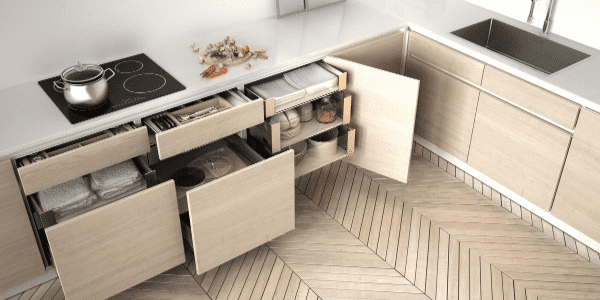 Part of optimizing your kitchen is to make the most of the space that is available to you. This is especially important for a smaller space. Organizational solutions can help you keep your kitchen clean and uncluttered. To that end, homeowners are opting for personalized pantries and cabinet space with internal accessories and unique drawers for storing specific items. Incorporating an appliance garage enables you to easily store items when they're not in use and keep your countertop freed up for food prep and other tasks. Other clever storage solutions—such as corner larders, hidden bars, pull-out pantries, pot racks and other hangers—streamline the entire look and function of your kitchen.
2. Spacious Islands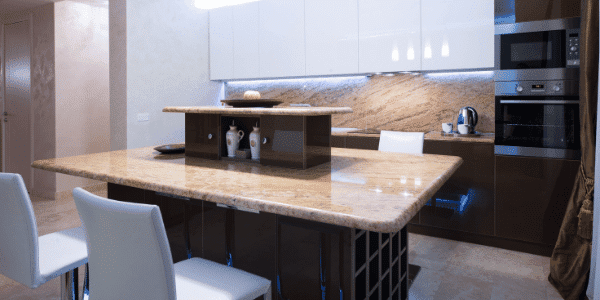 Islands have become a staple of the modern kitchen, especially in light of the trend toward spaces that embrace an open concept. Not only does your kitchen island serve as a central gathering space for family members and guests, but it also can be designed as a multi-functional storage, prep and seating area. For example, a multi-level kitchen island that stands at different heights on either end allows the structure to easily serve multiple purposes. If you want a more extravagant design to maximize the function of your kitchen, you can even consider double kitchen island units.
3. Technological Innovations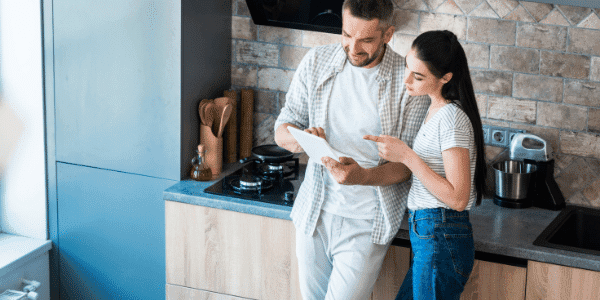 Smart-home trends have been gaining significant traction over the past few years, and the kitchen is an ideal place to incorporate them. From basic innovations—like a charging station for electronic devices—to more advanced smart systems that connect your whole home with a virtual assistant, technology can make your daily routine easier and less stressful. For example, imagine having a television or smart screen in your kitchen and being able to watch movies, video chat with friends or easily pull up recipes while you're cooking and cleaning. Replacing your existing appliances with smart alternatives is another way to enhance energy efficiency and convenience when remodeling your kitchen in the West Suburbs.
4. Task Lighting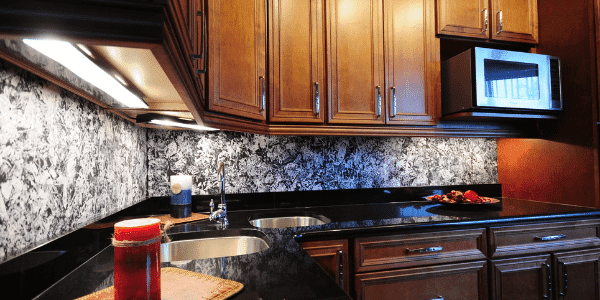 In addition to general lighting, homeowners are opting to include more task lighting in the kitchen. Under-cabinet lighting is especially popular as it more sufficiently illuminates the surface you use daily for a variety of household chores. Additionally, task lighting, pendant lighting over specific workspaces, and dimming capabilities enable you to create the right atmosphere in your kitchen depending on how it's being used or the time of day. While you're preparing coffee early in the morning or winding down for the night, you may prefer a softer glow as opposed to the bright glare of general lighting.
5. Large Veined Marble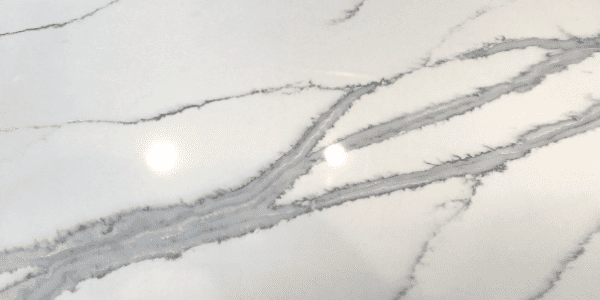 Natural stone remains a top choice for upscale kitchen countertops, but the trend in 2021 is to choose marble with naturally strong veining to cultivate visual texture that contrasts nicely with other polished surfaces. As a durable and long-lasting material, marble is synonymous with luxury, but it can be used in various design styles without looking out of place. White quartz—again with large veining—is also gaining popularity within the remodeling industry, while granite continues its downward trend.
6. Wood Finishes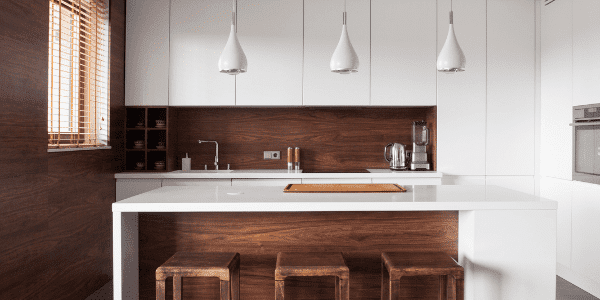 Wood finishes always have a place in farmhouse and country chic design styles, but they're also now enjoying a bit of a widespread revival. Currently, paler woods, like subtle-grained ash, and rich walnut are among the most popular options, thanks to their natural warmth and sumptuous quality. Additionally, eco-awareness and sustainability are on the rise when it comes to kitchen design. As a result, homeowners are looking for opportunities to incorporate reclaimed wood, whether remodeling or building a new custom home.
7. Mixed Textures and Materials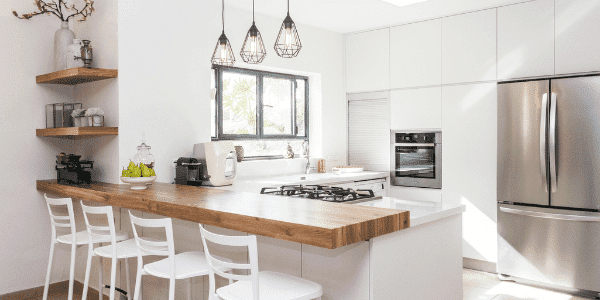 Homogenous white kitchens are no longer the default design style. As a result, you can afford to get a bit more creative with mixing and matching different materials and textures to add depth and personality to your kitchen in Wayzata. The trick is to select materials that really showcase one another. For example, brass and steel combined with dark timber and marble is a winning marriage, as is pairing black cabinetry with veined quartz in a pale hue. Metallics, wood and stone also pair well together. Another way to add visual interest to your space is by incorporating textured tile for your kitchen countertops or backsplash.
Creating Your Dream Home in the West Suburbs
Whether you're building a new custom home or remodeling a space within your existing house, you will make a plethora of decisions, both large and small. If you're like most homeowners, however, you may be too busy with other personal and professional responsibilities to stay on top of every trend and development within the building industry. That's where partnering with an experienced and knowledgeable design-build firm comes in handy. Our team at Black Dog Homes has a wealth of practical knowledge that we look forward to sharing with you so you can confidently navigate the decision-making process and create a home that will suit your family for years to come.